Proclamations, theater, politics, news, advertisements, ballads–all these were printed on broadsides between the 16th and 19th centuries as a means of communicating in local communities.  Printed on one side of one large sheet, meant to be temporary announcements, and centrally located in a village or town, broadsides were the tabloid, twitter, and news sites of their time all rolled into one.
In Lincoln, MA, right outside the town library is a traffic island with a crab apple tree.  Around this tree sits a series of sandwich boards that host various announcements of farmers markets, bake sales, town meetings.  I am adopting this practice for my field station.  Posting a series of broadsides that are messages/announcements/stories from the field printed in inks made from the plants from the site.  These broadsides are posted on a sandwich board sitting outside the field station, communicating the activities/stories/revelations from the activities and research in the station.
---
Notable aspects:
-table and column display of information
-no decorative aspects, only presenting facts
Duke Collection of Broadsides
---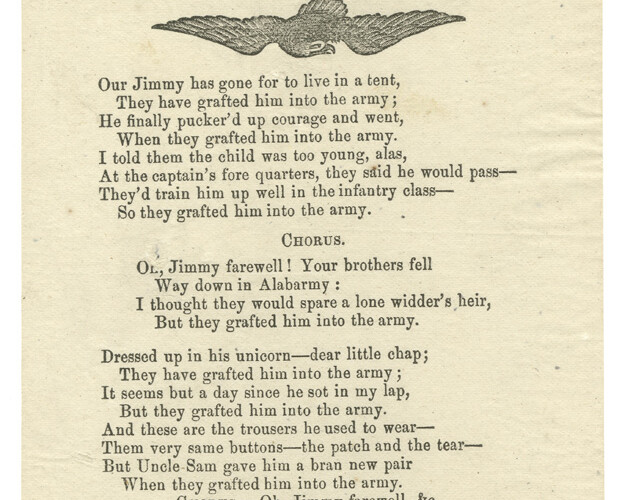 Notable aspects:
-fonts
-use of image/decoration
Duke Collection of Broadsides
---
Broadside:
The historical type of broadsides were ephemera (temporary documents created for a specific purpose and intended to be thrown away.)
They were one of the most common forms of printed material between the sixteenth and nineteenth centuries, particularly in Britain, Ireland and North America.
Alternate definition: side of a ship; the battery of cannon on one side of a warship; or their simultaneous (or near simultaneous) fire in naval warfare.
Broadsides usually were for:
-advertisements
-news information
-proclamations.
-text of ballads
Current uses of the word 'Broadside' :
– a comic called Broadside
– George Mason University official student weekly
– transformers character
– bookshop
– tvshow
Collections:
Massachusetts Historical Society
Library of Congress
Duke University
Brown University
American Antiquarian Society
Harvard Law